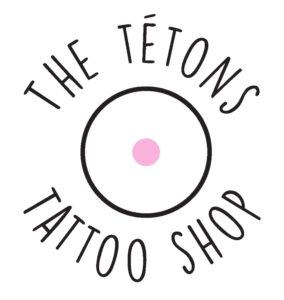 The Tétons Tattoo Shop
Alexia CASSAR
Tél : 0648.936.956
contact@thetetonstattooshop.com
Pour toute demande de RV, veuillez envoyer un e-mail à cette adresse avec des photos de bonne qualité de votre reconstruction (au moins 6 mois après la dernière intervention) pour un RV après un an complet de cicatrisation.
Voici comment prendre de bonnes photos:
Il faut deux ans de cicatrisation pour les projets de tatouages artistiques.
Aucune demande de RV ne pourra être traitée sans envoi de photos par mail et en cas de contact SMS, WhatsApp, Instagram ou Facebook.
⚠️ Les adresses mail @free.fr et @laposte.net sont rejetées par le serveur, merci de ne pas les utiliser pour les demandes de RV…⚠️
Merci! 🙏
Facebook: https://www.facebook.com/tatouage3Dcancerdusein/
Instagram: https://www.instagram.com/_alx_c_/?hl=fr
Twitter: https://twitter.com/ac95677?lang=en
Suivez l'actualité du Tétons Tattoo Shop sur la chaîne YouTube: https://www.youtube.com/channel/UCxIVBPyKKSk_YZ2vLLDUH-A?view_as=subscriber
The Tétons Tattoo Shop a maintenant deux adresses en France, les RV étant assurés par Alexia CASSAR:
En région parisienne, à Marly-la-Ville:
https://www.google.fr/maps/place/The+Tétons+Tattoo+Shop/@49.0901834,2.5065393,17z/data=!3m1!4b1!4m5!3m4!1s0x47e63f322b65b2c5:0xb5e01332d52564f2!8m2!3d49.0901834!4d2.508728
Il est situé à 15 minutes de l'aéroport-gare TGV Roissy CDG (prévoir un Uber).
En région PACA, à Nice, Quartier des Musiciens.
Les RV sur Nice seront généralement sur les vacances scolaires de la zone C, ou en dehors de ces périodes, sur privatisation (contact par mail pour les conditions).